"The Original" KINGWOOD PLUMBING is a complete residential & commercial plumbing company serving the Humble, Kingwood and Atascocita communities for over 30 years! Whether you need a new faucet installed, a replacement water heater, or a complete bath remodel — we repair, replace and install it all.
Sink Installation and Repairs
Toilet Installation and Repairs
Bathroom and Shower Plumbing
Handicap Showers
Garbage Disposals
Water Heater Installation and Repairs
New Plumbing Installations
Water Leaks
Water Meters - Taps
Master Plumber M-17451
All Work Guaranteed. Licensed and Insured.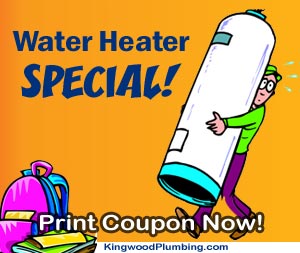 We're in your neighborhood - give us a CALL!
281-359-3800 or 281-458-5777